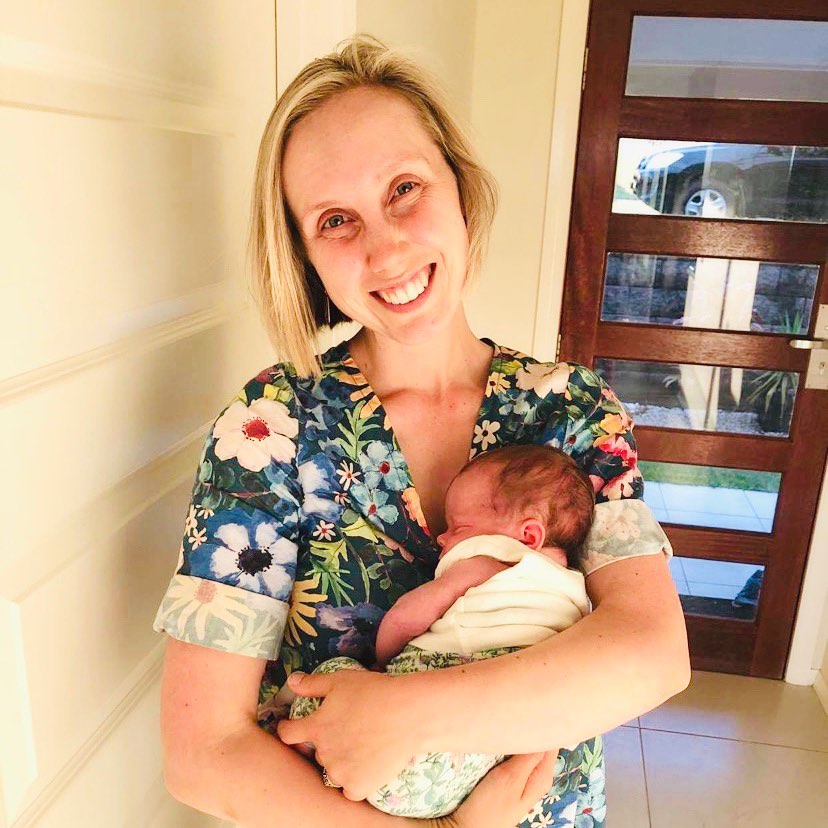 Anna Cusack
Support for mothers during their fourth trimester and beyond.

Welcome, mama.
Thank you for taking the time to consider the most important person in your life: you.
Sometimes it feels like postpartum is all about the baby, yet when you are the star of the show, your baby will thrive. 
The same goes if your babies are such babies any more! The health of our communities depends on mothers, who have their own unique needs.
I am a Motherhood Revolutionist! As an Author, Podcaster, Accredited Exercise Physiologist, Postpartum Doula and Mother, I am uniquely placed to understand, explain, support and mentor women in pregnancy, post-birth and early parenthood.
It is an honour walk with women as they traverse the transition to their version of motherhood, whether they are welcoming their first or fifth baby.

I am the Mother Guide to you, Mama - the one who gives you all the hands on help and emotional support you need to be the best mum you can be, without the unsolicited advice.

Join me to:
Make a solid plan for a calm and joyful postpartum, through private consultation or through the PREPARED birth, breastfeeding and mama-baby care self-study course.

Get the hands-on help and remote support you need to truly enjoy your time as a newborn mother.
Pick my brains on exercise physiology, women's rehab post-baby and return to sport (including breastfeeding) for your club, team, clients or mothers group with expert consulting (complete the contact form below for this specialty service).
Feel restored, upskilled and transformed through short courses, workshops and retreats
Hear inspiring conversations and the information mums need through my podcast
Read my book! It will be medicine for any modern mama's soul.
That's right, "Mama, You're Not Broken" is available for pre-order within Australia! Keep your eyes peeled for e-Book, audiobook and paperback sale options coming soon.
Expecting a baby?
Get your free guide to planning your peaceful postpartum, direct to your inbox.
We hate spam too. Unsubscribe at any time.
"Motherhood can be hard and isolating, even without a pandemic. Anna's encouragement and support to honour my own physical and emotional needs has been so valuable, which in turn makes me feel better able to look after my babies."

Emma

Mum of two
Want to know more on Mama Care?
Sign up for my newsletter here.
We hate spam too. Unsubscribe at any time.
I would like to pay respect to the Awabakal people as the Traditional Custodians of the land on which I live and work. I pay my respects to elders past, present and emerging, and acknowledge the enduring connections of all First Nations peoples to the earth, water and skies.